YS Plumbing Heating
One-Call to Solve All Plumbing Problems
Need a reliable plumber in the London area?
​​​​​​​Give us a call for fast 24/7 service!
We'll Quickly Handle Your Plumbing
Problems- Guaranteed!
When you call on YS Plumbing Heating YS Plumbing Heating​​​​​​​'s certified master plumbers, you can rest assured that your home or business will be repaired the right way on our very first visit. We bet our reputation on it with a 100% satisfaction money-back guarantee.

So don't let a plumbing leak or clogged drain ruin your day! Our plumbers are the highest rated in the London area & we're available day or night.

Call Now for Immediate Repair Service! 0207 2054 433
Plumbing Repairs
We are commercial & residential master plumbers that are always a phone call away. You'll love our full-service approach!
Drain Cleaning
There's no need to fret over clogged drains! Give us a call and our service techs can clear your drains & find ideal long-term solutions.
Leak Detection
Small leaks become huge problems if they're not repaired correctly. Let us find & repair your plumbing issues the right way.
Water Heaters
Stop wasting money with inefficient hot water heaters! We'll help you find the perfect efficient model for your needs.
Need Emergency Plumbing Service? No Problem!
Call Us Now 0207 2054 433
Client's Testimonials
See why our plumbing clients can't stop raving about our 5-star service.
Same-Day Plumbing Repair You Can Always Count On
As certified master plumbers with decades of combined experience, we know firsthand how much damage a plumbing problem can cause. When you call us with a problem, our team drops everything to provide you with fast, affordable repair the very same day. All our services also come with a quality guarantee to give you complete peace of mind. We'll fix your plumbing issues the first time, every time!
Small Leaks Will Become Major Problems!
Sometimes leaks are a quick, easy fix. Other times its a sign of much larger problems that could cause tens of thousands in damage. Time is working against you with any type of leak- it needs to be inspected and properly repaired immediately. At [Company Name], we never take shortcuts when it comes to service or repair. Let us fix your leaks the right way to avoid future problems.
Call Us Today At 0207 2054 433
Don't Flush Money Down the Drain with Old Water Heaters
Did you know that up to 30% of your electricity bill is from heating water? That's thousands of dollars washed down the drain every year that could be in your pocket! At YS Plumbing Heating, we will always give you our honest opinion on the best possible options for your water heating. Our team will gladly repair or replace your water heaters to give you maximum comfort and savings!
Study-Plumbing Problems You Can't See
Most of our pipes are located inside walls, underground or in crawl spaces. Since problems can occur anywhere in your system, it's very important to get a complete inspection as soon as possible. For instance, a clogged drain could be a symptom of a much bigger issue that's forming somewhere down the line. The best way to avoid a major repair is to take the small issues seriously.
Myth- It's Safe to Pour Grease Down the Drain
Many homeowners wash cooking grease down the drain with hot water. This is a serious problem since the grease will harden inside your pipes and create partial clogs. Over time, it can block drain fields completely and cause serious problems underground. The moral to this story- NEVER pour grease down your kitchen sink!
Reach Out Today At 0207 2054 433
Trust The London Pros For Your Plumbing Needs
With our excellent reputation and service guarantees, we're the last plumber you'll ever need!
Receive a Call From YS Plumbing Heating
YS Plumbing Heating - Get To Know The Most Trusted Plumbers In London

Reputation is everything in plumbing. We go out of our way to take care of clients since that's what you trust us to do. For over two decades, we've provided the London area with honest work at honest prices, even when you call us in the middle of the night with an emergency. What makes us different? We hold our master certified plumbers to the highest possible standards on every project. Whether it's a simple fix, a new installation or a complete overhaul, you'll always have our undivided attention and our professional opinion. We will always make sure you're fully informed of what we find and any potential problems. It's what you deserve.

Call Us Today At 0207 2054 433 For Immediate Service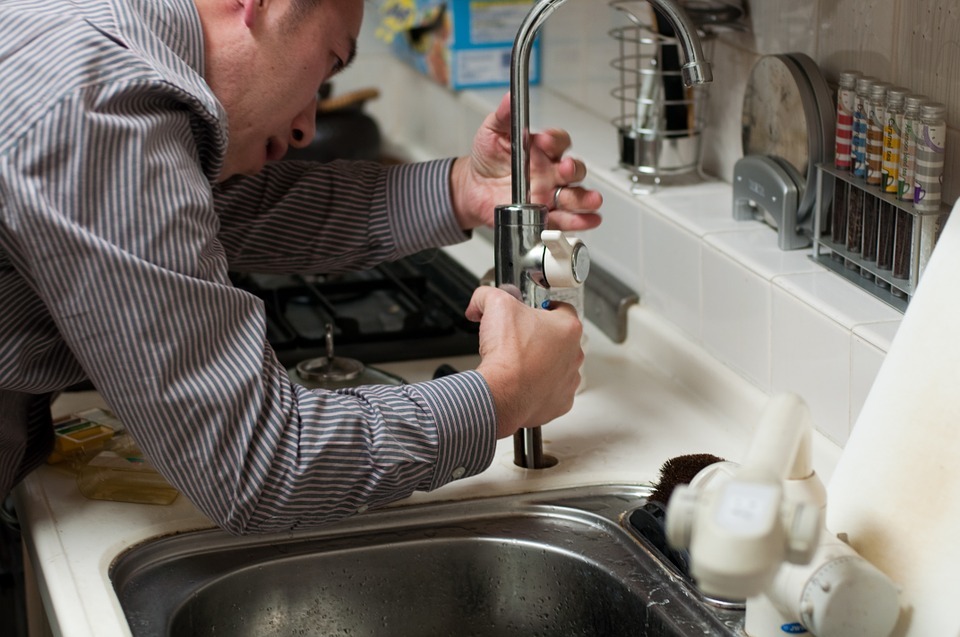 Marta F.
YS plumbing heating was amazing, very good and affordable pricing, with top quality of work . We were really pleased as how fast and efficient they were, very knowledgeable and professional team , I have been very satisfied me and my husband
I highly recommend YS PLumbing Heating with no hesitation

Frequently Asked Questions
What are the most common causes of pipe corrosion?
In most cases, it's harsh minerals or chemicals that lower your overall water quality. A simple water analysis can usually help get to the root of the problem.
How do I check to see if I have a leak? Where do I start?
The easiest way is to check your water meter before going to bed and again the next morning. Remember to turn off the dishwasher and laundry machines!
Why are my water bills going up? I don't see any leaks…
There are several areas to check; it could be a leaky toilet, an appliance or even your hot water heater. Give us a call today to schedule a property inspection.
Call Us Today To Schedule A Free Inspection!
0207 2054 433




CONTACT
P: 0207 2054 433




@: yassi5201@gmail.com